The Alliance works closely with many different organisations, aiming to get the best results for the voluntary sector. Here are our key stakeholders.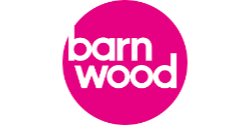 Barnwood Trust's vision is to create the best possible environment in Gloucestershire for disabled people and people with mental health challenges to make the most of their lives. Their aim is for Gloucestershire to be a place where everyone with a disability or mental health challenge is valued for who they are and what they can give. That these people can do the things they love, and feel fully welcome in their communities.
Find out more at www.barnwoodtrust.org
---

We work closely with Gloucestershire County Council to help them develop opportunities and better engage with the voluntary and community sector in the county. We act as the first point of contact for our public sector partners when communicating with the VCS and regularly send out information and consultations on their behalf. We regularly meet lead commissioners who value our representation of the VCS and act on the issues we raise.
Here is link to the Gloucestershire County Council website www.gloucestershire.gov.uk
---

Gloucestershire Clinical Commissioning Group (CCG) is responsible for buying local NHS services. GPs and clinicians, supported by experienced CCG Managers, take account of the needs of the local population when procuring services.
The role of the local voluntary and community sector (VCS) in the provision of local services and opportunities is widely recognised. The VCS Alliance is represented on many strategic groups that contribute to the shaping of both existing and future provision in the county.
Find out more at http://www.gloucestershireccg.nhs.uk/
---

The Office of the Police and Crime Commissioner seeks to tackle crime and to improve community safety in an efficient and effective way. The Chief Constable is in charge of day to day policing, the Police and Crime Commissioner is responsible for setting the police budget and objectives, for holding the Chief Constable to account and representing the public. To find out more visit their website at http://www.gloucestershire-pcc.gov.uk/.
---

GFirst LEP, Gloucestershire's Local Enterprise Partnership, brings together businesses to make the county successful and create jobs. It is led by the business community in partnership with voluntary, education and public sectors to help Gloucestershire realise its economic potential. As a key service provider and employer in the county the VCS is a key partner of the LEP. The Gloucestershire VCS Alliance work closely with the LEP to ensure that VCS voices are heard and that the VCS is at the heart of development and economic growth in the county.
A key aim of the VCS Alliance is to build closer working relationships between the voluntary sector and businesses in the county.
Find out more at http://www.gfirstlep.com/