What is the Gloucestershire VCS Alliance?
The VCS Alliance is a Charitable Incorporated Organisation (CIO), which was set up in 2013 with the backing of Gloucestershire County Council. Its original purpose was to support local charities and voluntary groups by sharing information from the public sector, centred around a monthly funding bulletin, and, in addition, to be representative of the voluntary and community sector (VCS) at meetings to explore potential partnership working.
In April 2019, the VCS Alliance approved a new mission statement 'to be the independent voice that informs, strengthens and develops the local voluntary and community sector'. Whilst its close working relationship with Gloucestershire County Council, Gloucestershire CCG, and other public sector organisations continues, the redefined mission reflects the VCS Alliance's fresh determination to engage more effectively with the charities and voluntary groups it seeks to represent.
Our popular forums and virtual events create opportunities for Partnership Working.
If you have any questions, please email This email address is being protected from spambots. You need JavaScript enabled to view it.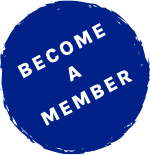 We would love you to become a member of the Gloucestershire VCS Alliance