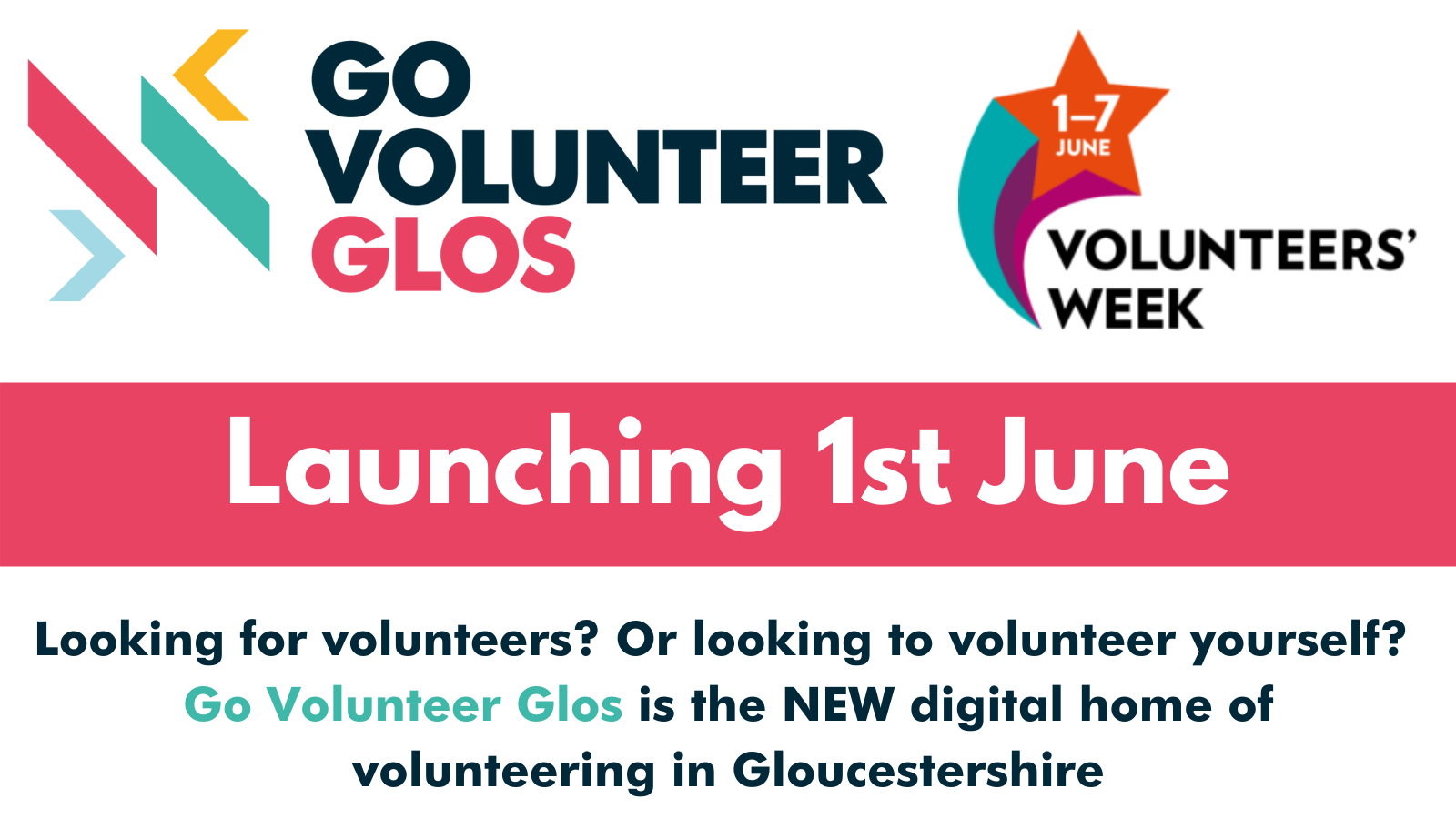 People wanting to volunteer in Gloucestershire from 1st June will be able to use the BRAND-NEW GoVolunteerGlos.org website to match their skills, interests, location, and availability to the perfect volunteering role.

That role could be helping at a one-off event right through to a regular commitment.
Whether someone wants to volunteer from home or get out in the community and meet new people, Go Volunteer Glos has something for everyone!

Emma Snell, Go Volunteer Glos Manager, explains:
"We are really excited about the launch of Go Volunteer Glos and the potential it has to transform volunteering in our county, increasing both the number and diversity of people who volunteer. One of our key strengths is our local focus, with all our opportunities being based in Gloucestershire. We also have a fantastic mix of interesting opportunities representing a wide range of different causes and from all sectors, including charities and community groups, as well as the NHS and local government."

If you would like to advertise your volunteer vacancies on Go Volunteer Glos, simply email This email address is being protected from spambots. You need JavaScript enabled to view it.
#GoVolunteerGlos #VolunteersWeek
Check out our social media below for more details.
https://www.facebook.com/Go-Volunteer-Glos-100132072639034
https://twitter.com/GoVolunteerGlos