There are:
3089
Registered charities in Gloucestershire.
9028
People employed by charities in Gloucestershire.
3972
People who currently volunteer at registered charities in the county.
84
of charities have seen an increase in demand on services since the pandemic began.
The Gloucestershire VCSE is formed by local Voluntary, Community and Social Enterprise organisations.
Here in Gloucestershire we are lucky enough to live in a county that is beautiful and diverse.
From landmark heritage to pioneering trials, our VCSE sector is at the forefront of positive change.
The pandemic has shown that VCSE organisations in Gloucestershire have the courage and ability to adapt their services to meet the needs of the community.
We are here to support, strengthen and unite organisations and promote their fantastic services.
If you have any questions, please email This email address is being protected from spambots. You need JavaScript enabled to view it.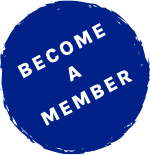 We would love you to become a member of the Gloucestershire VCS Alliance